Restoration of loco Rx207
Rx 207 was restored to service in late 2000 after being out of service
for over 9 years The restoration involved work on the boiler, frame and motion.

The following photos illustrate the work involved.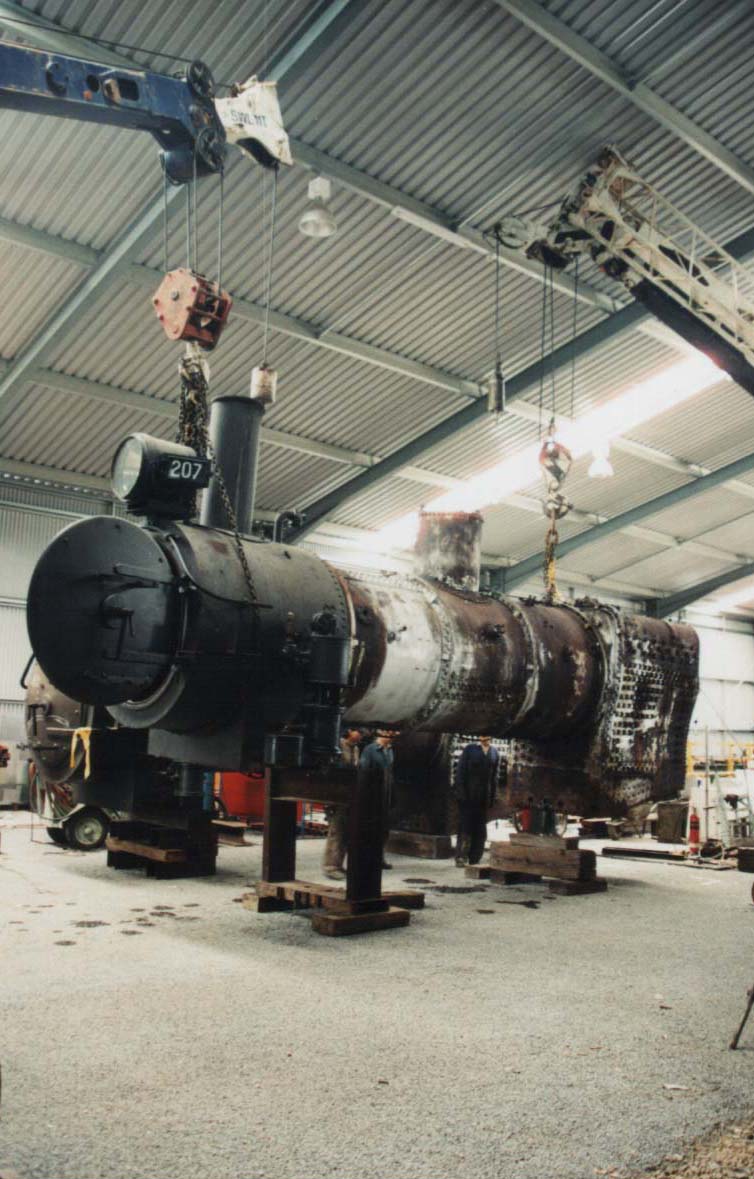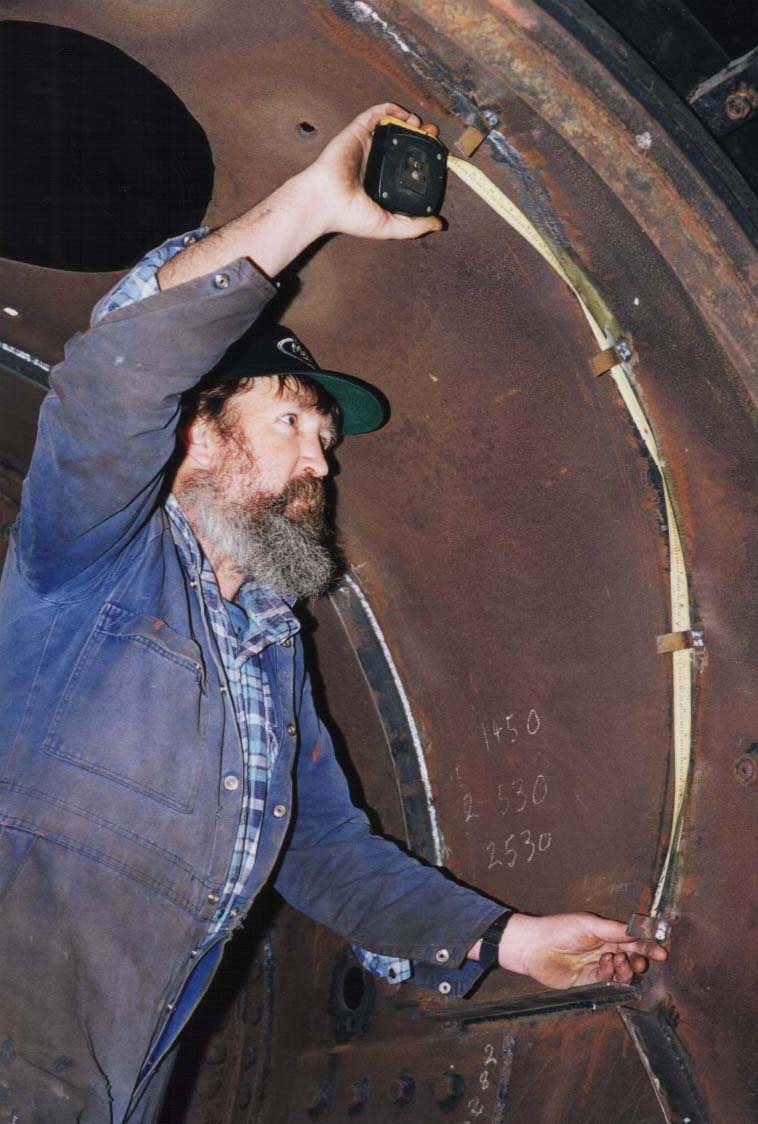 Getting the job organised -

Ben Greeneklee positioning the boiler at a pristine Mt Barker depot in 1997

and

Bob Hughes measures up the smokebox
The first task - axleboxes.

Ron Williams applying new white metal to the axleboxes in November 1998
Machining
An axle box partially rebuilt and fitted into horn blocks
Rebuilt axle box assemblies after hardening in October 1998.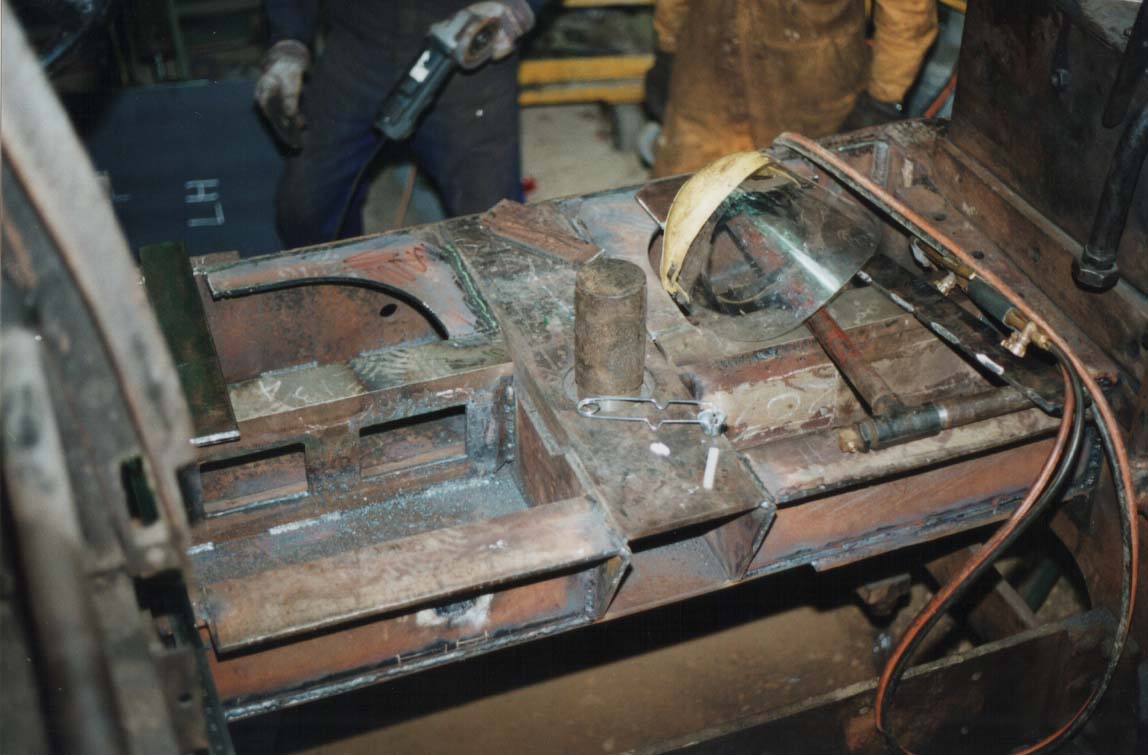 Next task - rebuilding 207's dragbox in August 1997
Paddy Mulady working on 207's drivers - December 1998
The frame about to be reunited with the wheels (Aug 99)
...... and down it goes
Tony Collins with some final adjustments (Oct 99)
Bob Sexton and Brian Carter reassembling the cab sides (Nov 99)
Ron Williams and Brian Wood machining Rx207's piston rings (Oct 99)
...... and another view (Oct 99)
Back at the boiler, February 2000 sees Ron Williams broaching the injector delivery pipe hole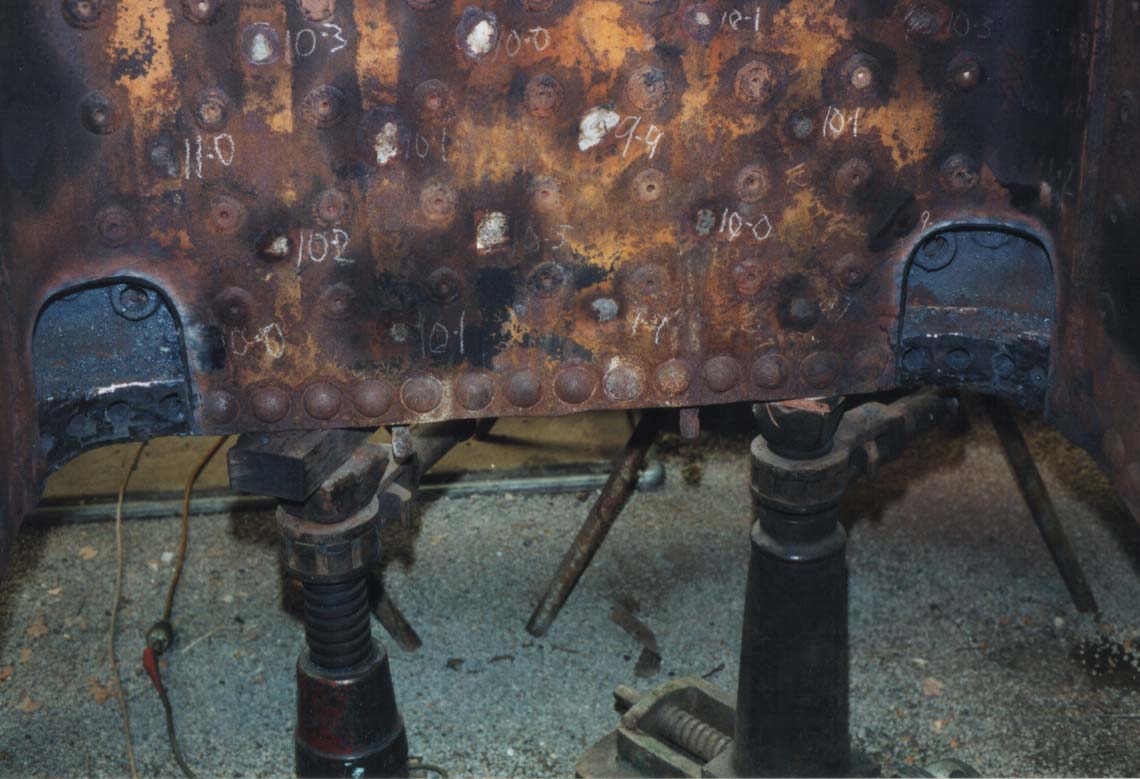 Corrosion in the rear firebox corners is cut away
..... and Ron heats new plate for the corners (Apr 00)
Lands machined ready for huck bolting new sections
.....and the huck bolts in place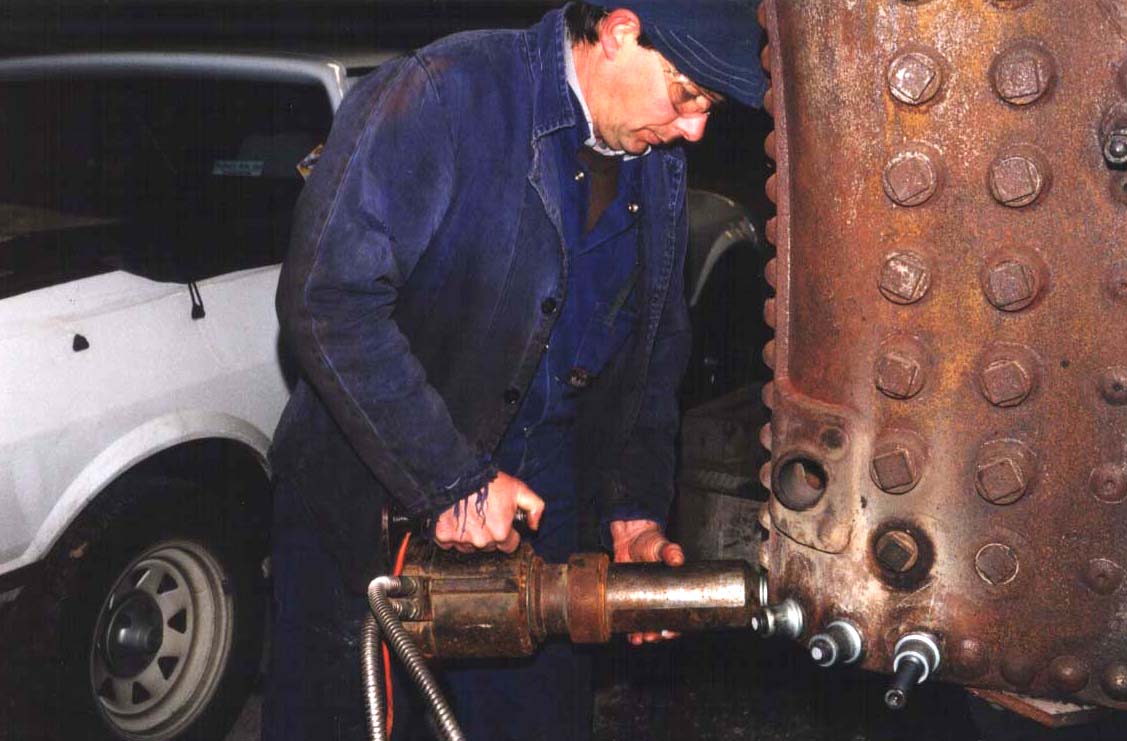 .....and nicely tightened up
By April 2000 Fred Valstar's wooden insulation is wrapped around the boiler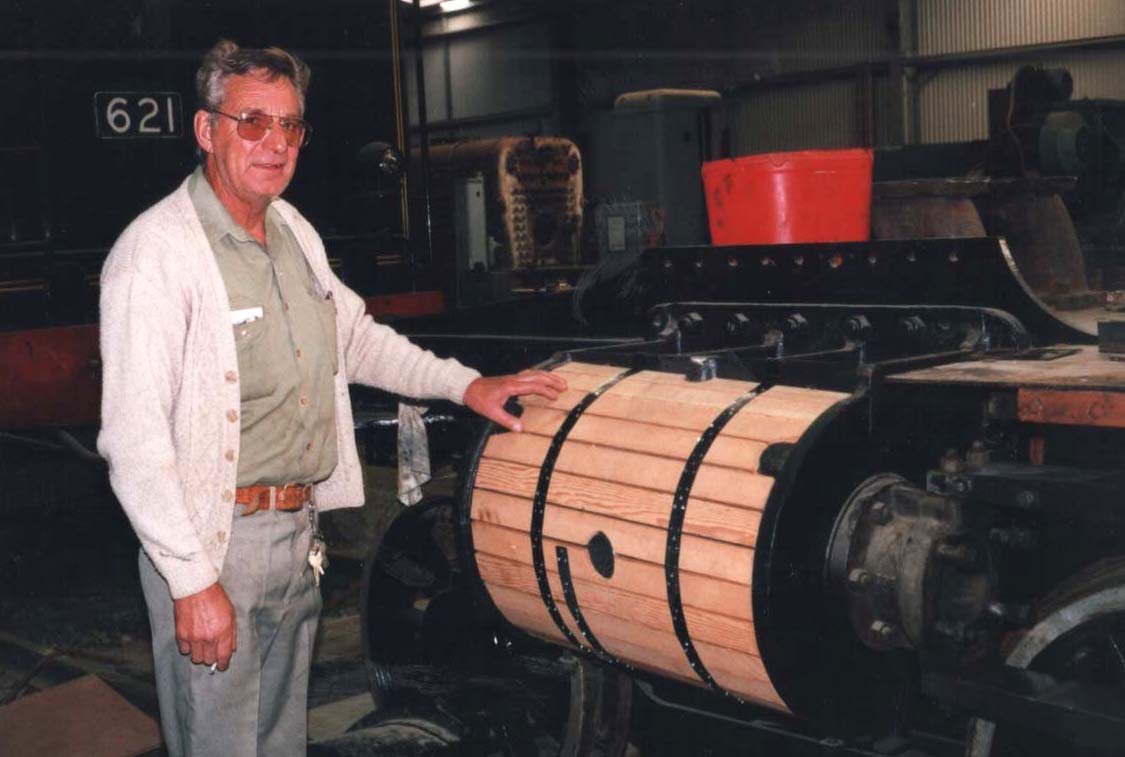 .... and the cylinders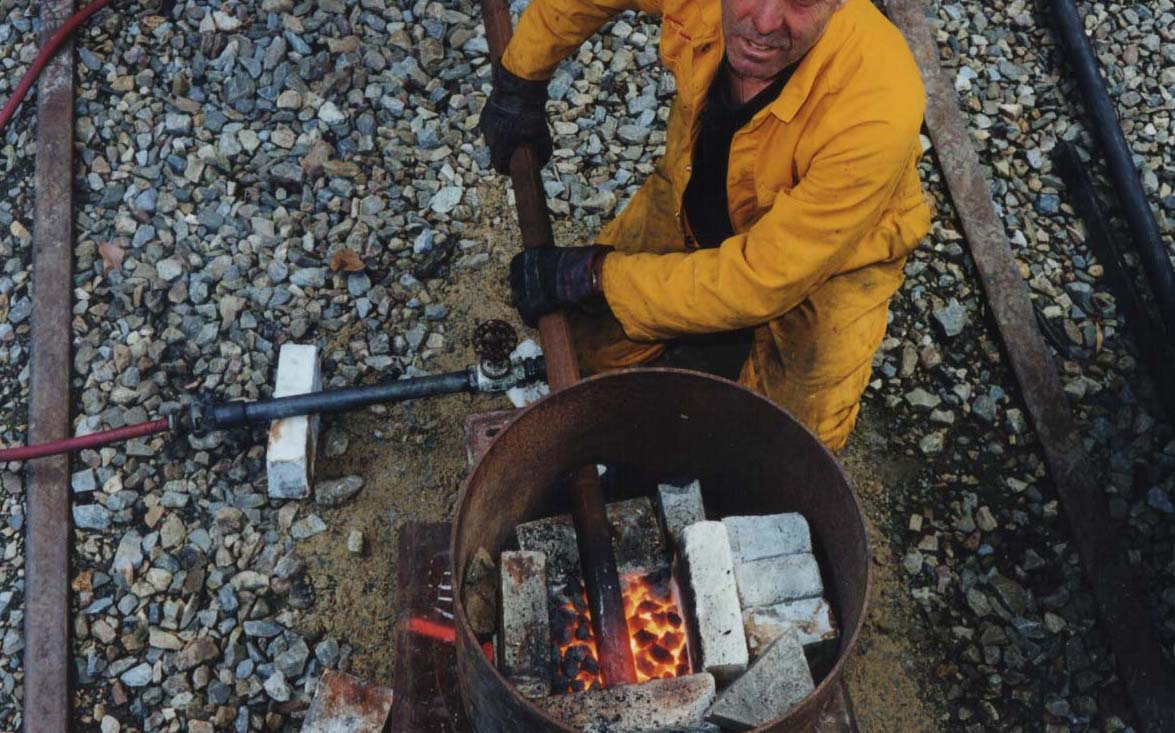 Boiler tubes are annealed by Doug McKenzie
.... and Kim Critchley ....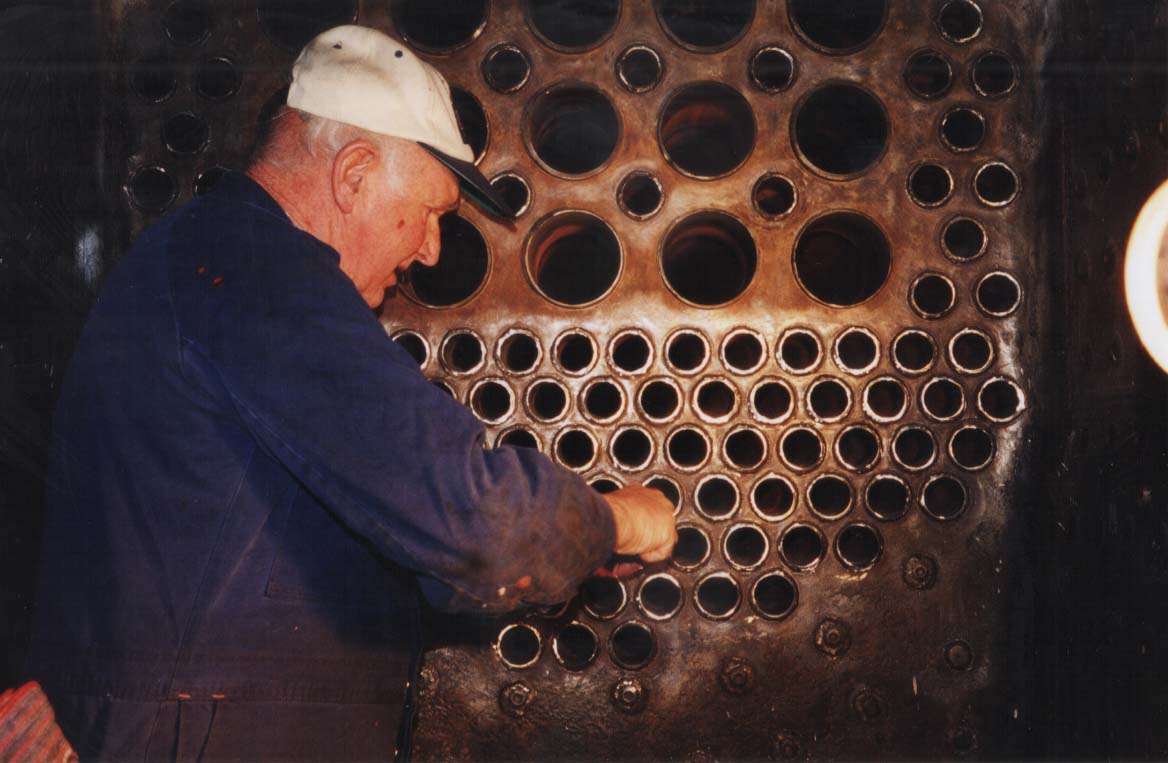 .... and Paddy Mulady clean out the tube holes ready for them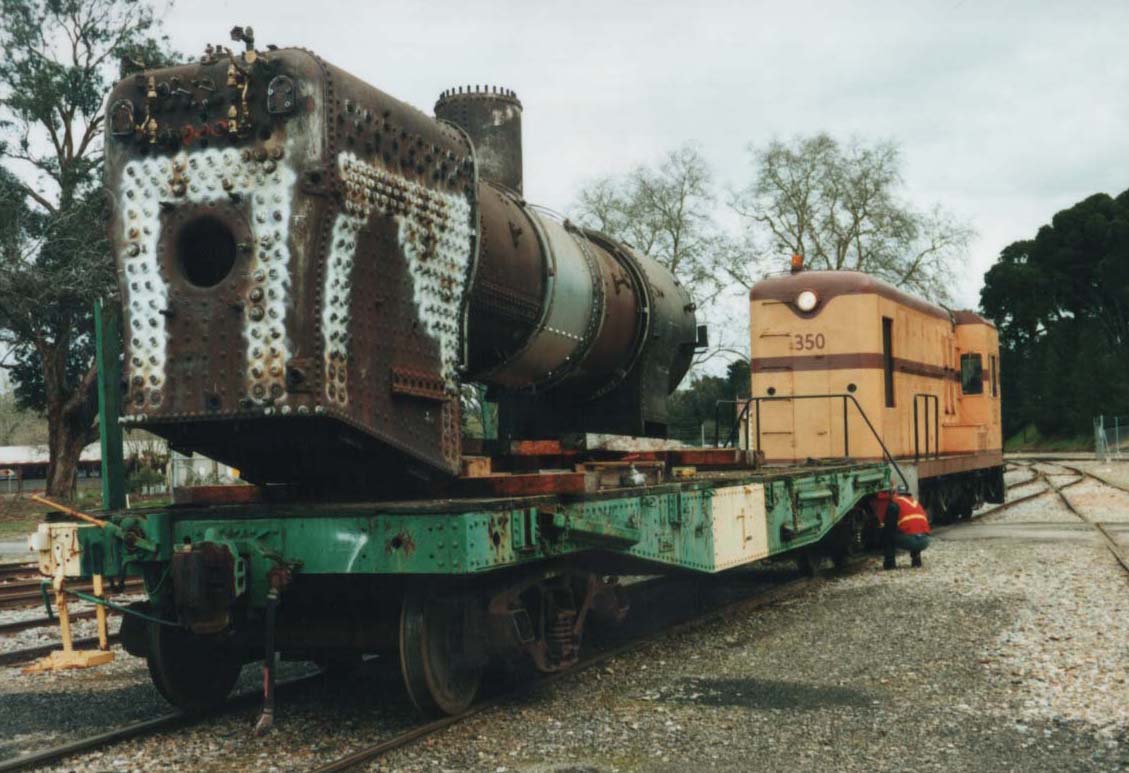 October 2000 and the boiler seems some daylight...
before it is reunited with its frame and motion
A refurbished ashppan with new ash wetter pipes
.... and then there's a fire in the firebox for the first time in nearly 10 years watched by a happy Daryl Simon and Cathy Sergeant
Then back inside for fitting of elements ....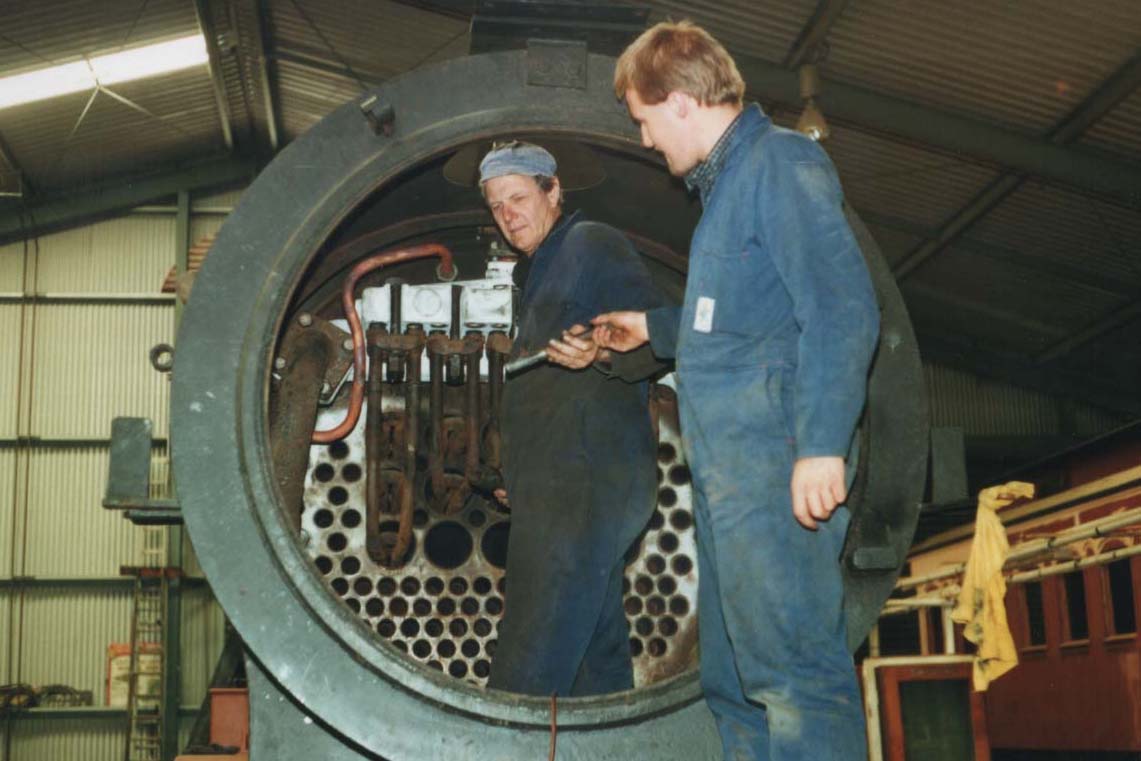 .... by Tony Collins, Denis Richardson ....
.... and Ian Johnston and Peter Kither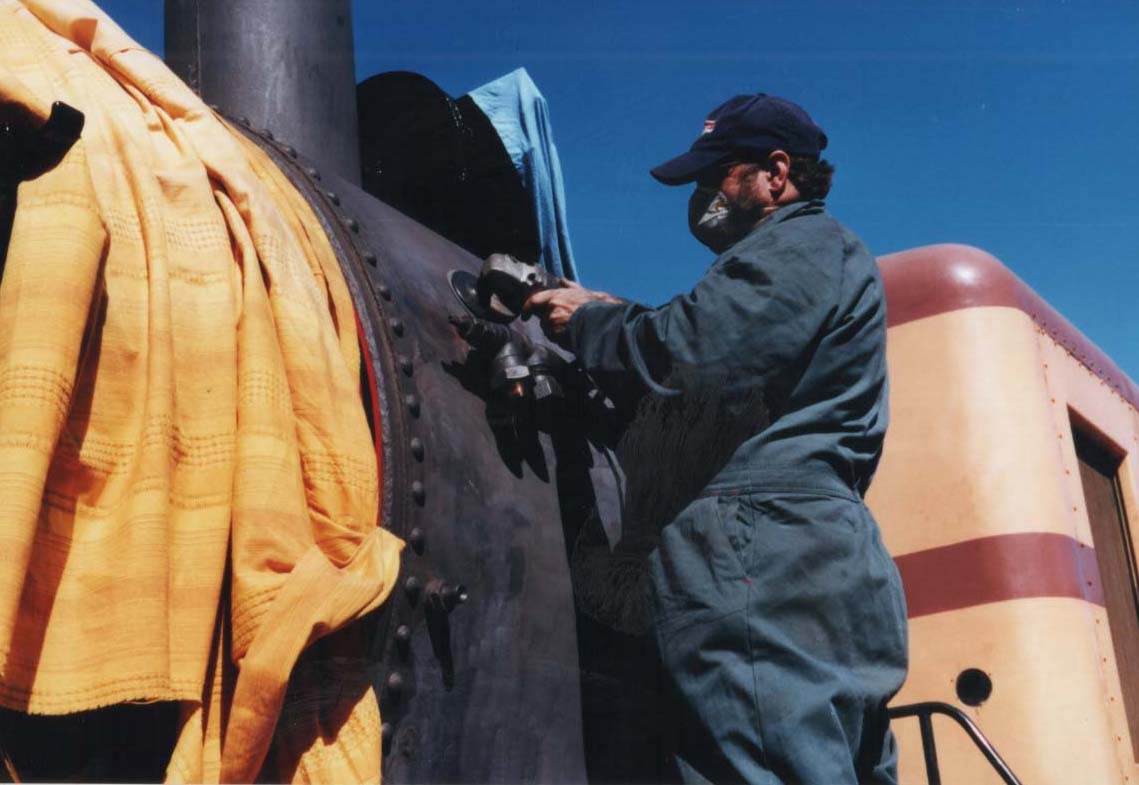 Now its time to make the loco look pretty ...Mal Victory starts on the smokebox
.... assisted by TransAdelaide's Rex Phillips
Bob Sexton tweeks up the oil lubricator ....
.... and Pete Charlson tackles the turbo .....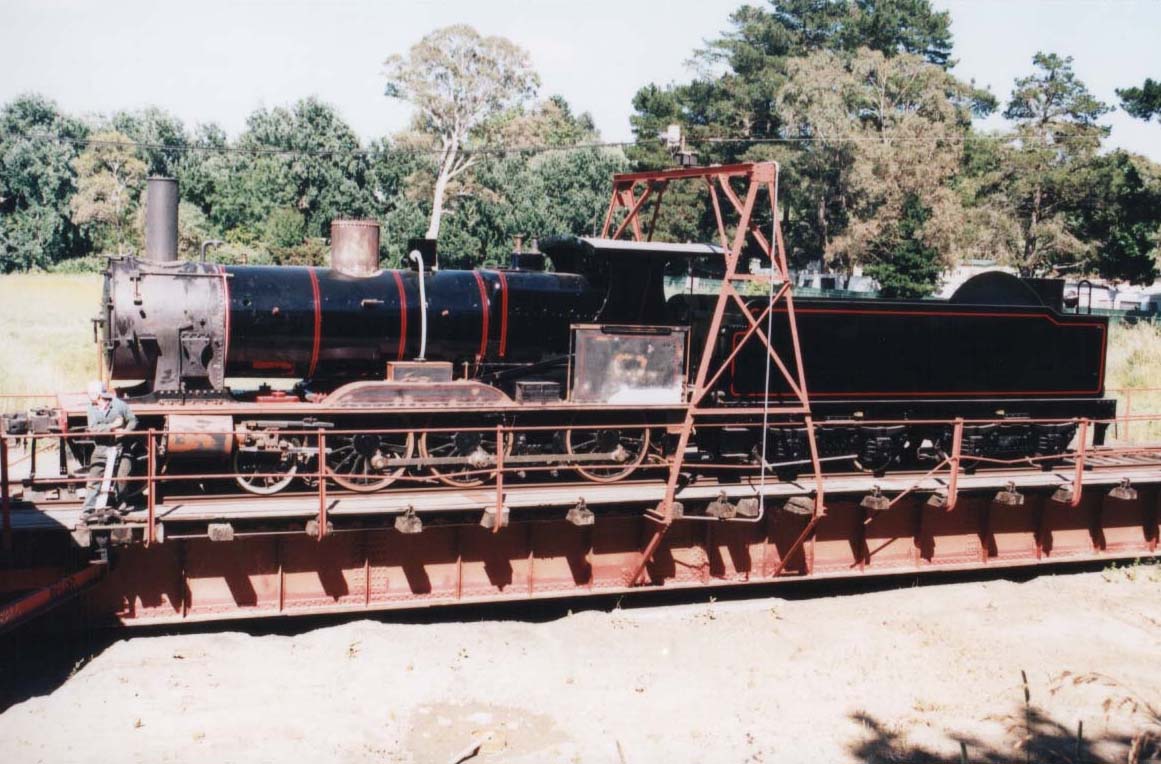 ......and the loco ventures up to the turntable with just a bit of fine tuning to go!
More paint is applied and Jack Gerrard, Steve Batty, Denis Richardson and Amanda Hickman polish the loco up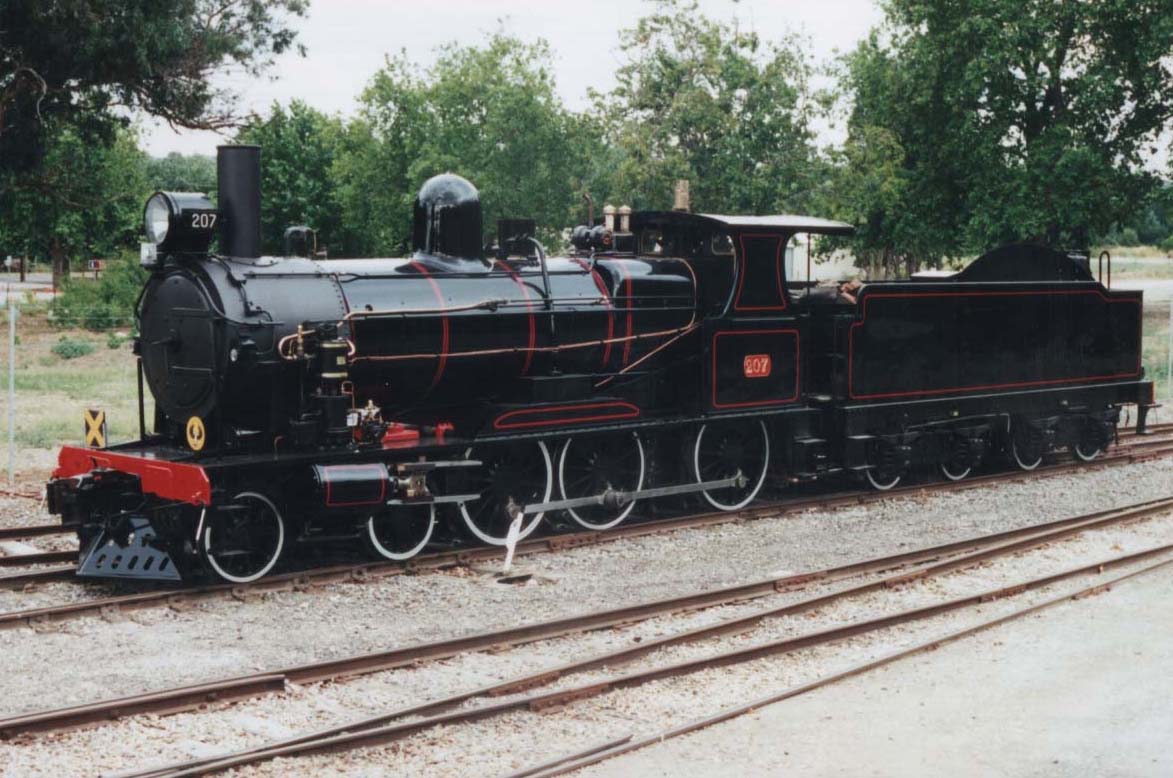 December 2000 - the job complete - just a conrod or two to fit!
And on the 27th December 2000 the loco officially was named "Dean Harvey" for its first Cockle Train run.