Diesels, railcars and other rollingstock
As well as our steam locos we need to maintain our three diesel locos, three Redhen railcars and our fleet of rollingstock.
All come under the control of Daryl Simon - here are some of his babies



Heritage wooden Centenary cars - Buffet car 83 has her bogies exchanged
Railcar 428 - Daryl tinkering with the diesel
Never leave your carriages out in the open - a major graffitee attack on car 606 at Dry Creek
DE 958 - replacing the injectors with help from Bluebird Rail
John from Bluebird up on top
Where did the window go? Daryl attacking Car 421 with his grinder
.... and the result of his paint job on its sister - Car 428
A very critical look at the paint job on trailer 824
The car restoration task too a great leap forward when we were able to secure the services of redundant TA staff - Neil Brereton, Reck Frith and Rex Phillips hard at work on a centenary
and the professional experience of our "in-house" painter, Rex Hoppo, in tackling both locos and carriages as been invaluable
Out on the road, Daryl takes driving lessons from TA's Carol Bayder (or was it the opposite?)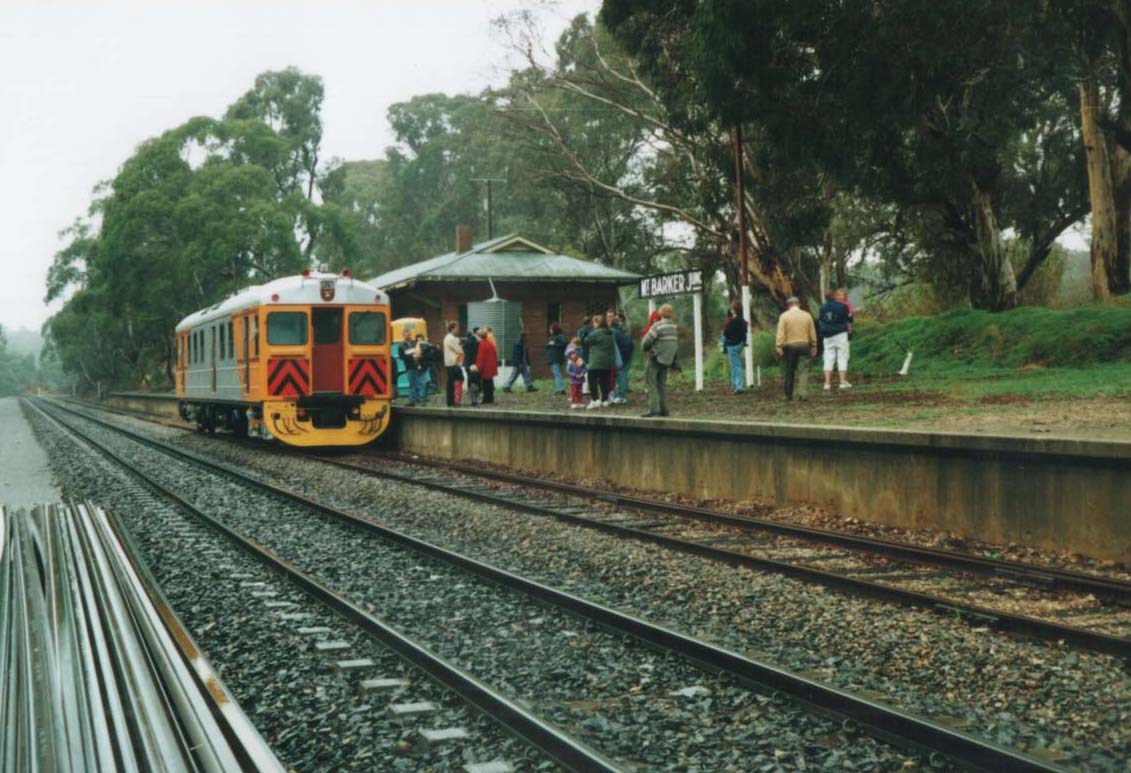 and the final result - Car 428 at Mt Barker Junction on a "Junction Jogger"